Congratulations to the following girls for making the volleyball team! There will be a mandatory parent & player meeting Monday, May 16th @ 6:00 pm in Denton's Cafeteria. We will discuss expectations, the season, the requirements, etc. during this meeting.
2022-2023 Lady Admirals Volleyball Team
Go Lady Admirals!
Vaughn July Ishani Patel
Leila Long Amiyah Kimbrough Jaleah Coleman
Aria McCaskey Arian Taylor
Jade Powe Giada Marzullo
Teyona Williams Abigale Mosley Amelia Fischer
Ava Williamson Caylee Murray Evelyn Winsor
Millie Wilson McKenzie Perine Khlawiae Sullivan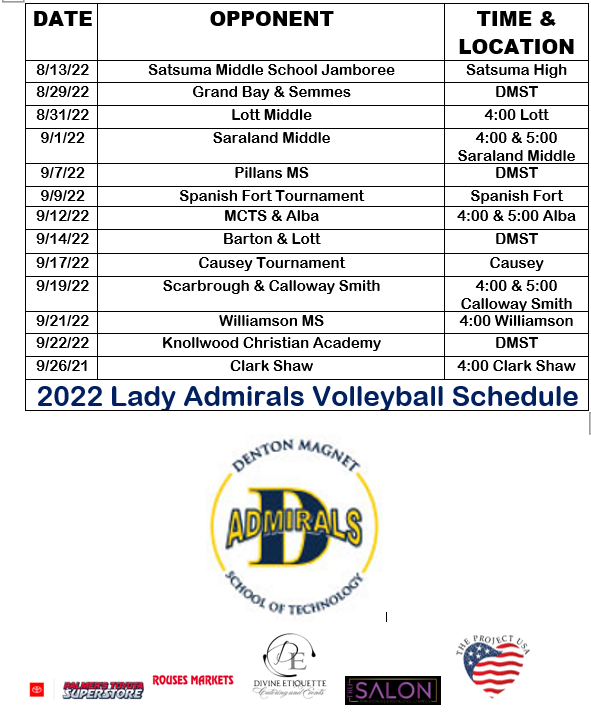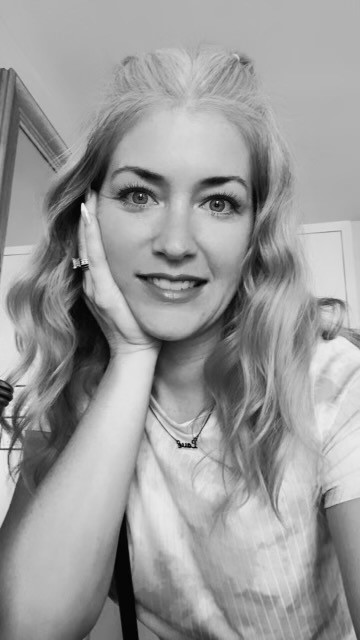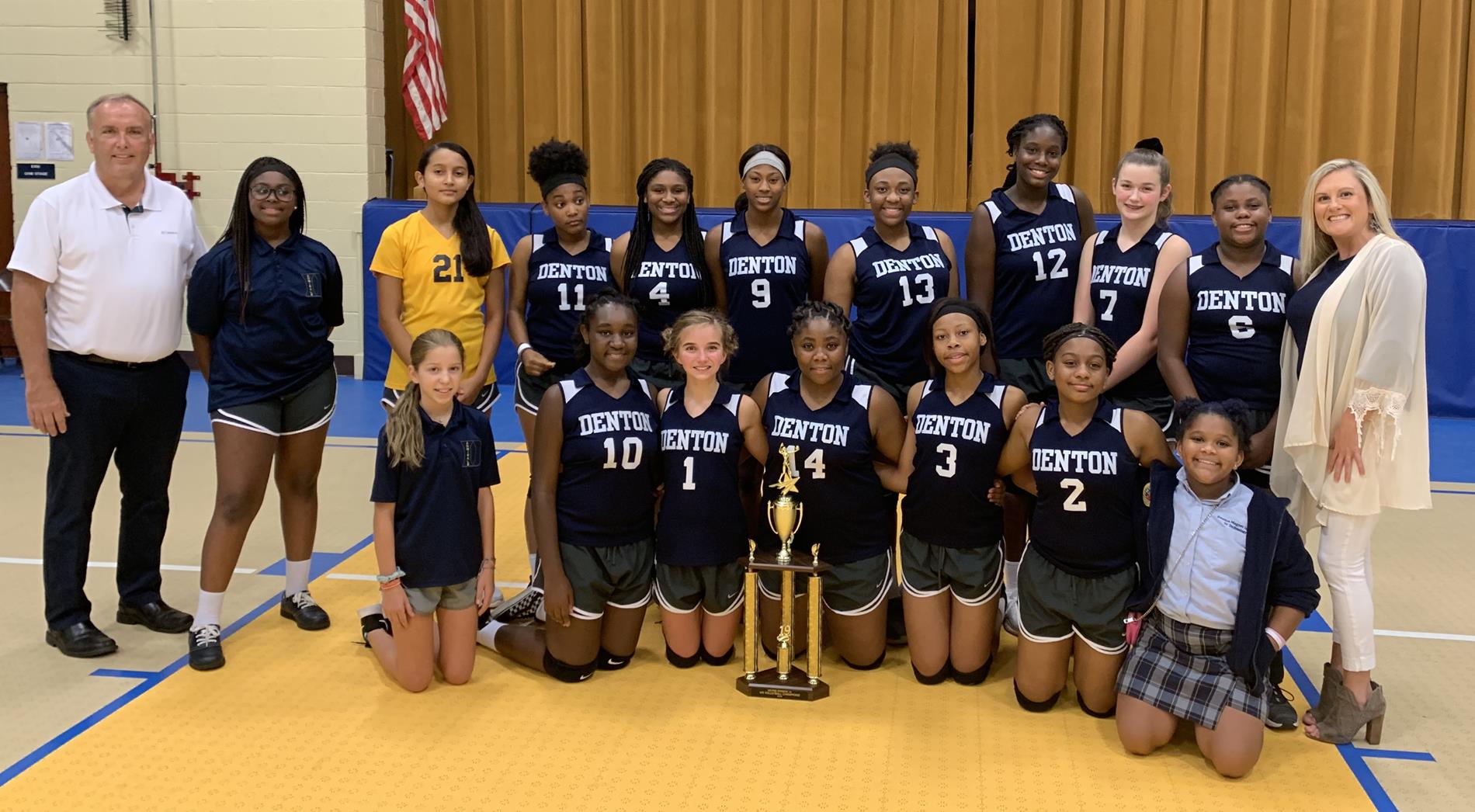 Head Coach: Jill Spencer
I graduated from Theodore High School in 2005 where I played volleyball. I went on to University of Mobile where I was a part of the inaugural volleyball team and received my Bachelor's in Elementary Education. After graduating, I went on to be the assistant varsity volleyball coach at St. Paul's Episcopal School and coached middle school club volleyball teams while beginning my teaching career. I spent my first seven years as an elementary teacher with second and fourth graders. During these years, my family grew! My husband, Shane and I now have 3 boys, Dallis, Rhemi, and Braiz and one little girl, Asphn Jiels. During my years as an elementary teacher I realized that I had a niche for engineering, stem, and robotics and began training in these areas to move into middle school teaching. I also knew that moving into middle school teaching would allow me to get back to coaching the sport I love most: volleyball! Now, here at Denton I teach Design & Modeling to all 6th graders. Along with being the volleyball coach, I am also a mentor to our Denton ACES Engineering Competition Team.