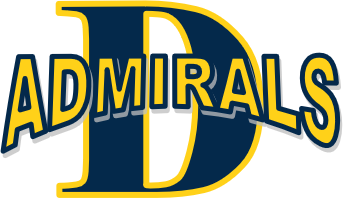 Congratulations to the following student athletes for making the 2022-2023 baseball team:
Stanley Murray
Jude Cowan
Spencer Stoll
Kendrick Able
Ryker Hoppe
Joseph Smith
Beau Henderson
Jermaine Bush
Tyrone Floyd
Jayden Davis
Liam Whidom
Jamari Amey
Bo Inabnett
Kendreius Hardy
A required parent and player meeting will be held after Thanksgiving.
Athletic Eligibility Instructions:
Mandatory Paperwork to Participate: ALL PAPERWORK MUST BE COMPLETE IN ORDER TO PARTICPATE IN SPRING/FALL EVALUATIONS FOR ANY SPORT.
Sign in or register at dragonflymax.com- Code: 8JQT5N request approval for Try-Out List. Athlete needs to use his/her school email account. Parents need to register under their own account when they will click on PARENTS to complete digital signatures for student athlete's paperwork.
Complete the checklist of paperwork for 2022-2023 eligibility including:
1. Complete demographic and medical information
2. Upload birth certificate
3. Upload front of physical under pre-participation physical evaluation form
4. Upload back of the 2018 physical form to Physical Examination with student's name at the top, doctor's signature and credentials (MD OR DO) circled at the bottom otherwise it will be rejected as invalid.
5. Complete sportsmanship course at NFHSLEARN.com and upload a copy of the certificate to NFHS Sportsmanship certificate.
ii. Register with the same email you used to sign up for
www.dragonflymax.com and sign up under Jeremiah A Denton Middle School
iii. Choose sport (Cheer is not listed so you may choose a sport listed)
iv. At the top of home page click courses
v. In the search box type in Sportsmanship
vi. When it pulls up click view course
vii. Purchase the course (it will not charge you because it is a free course)
viii. Then begin course
ix. When you finish upload a copy of your certificate on dragonflymax.com
6. Sign and Complete MCPSS insurance information & upload pictures of insurance card.
7. Sign Concussion Form
8. Sign AHSAA Participation Form
9. Sign Parent/Player Sportsmanship Form