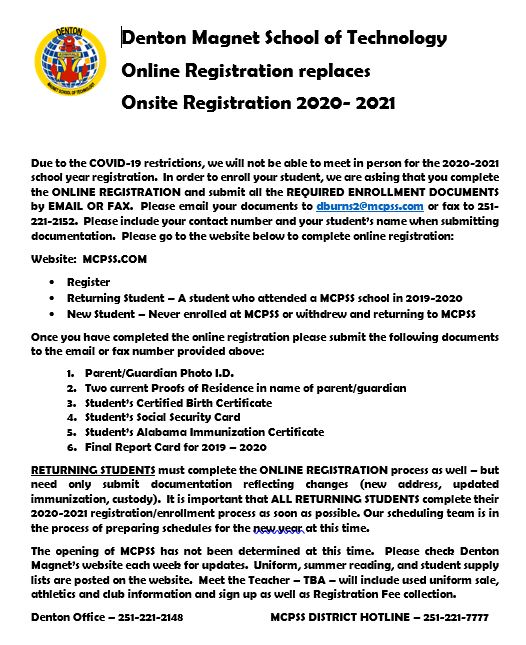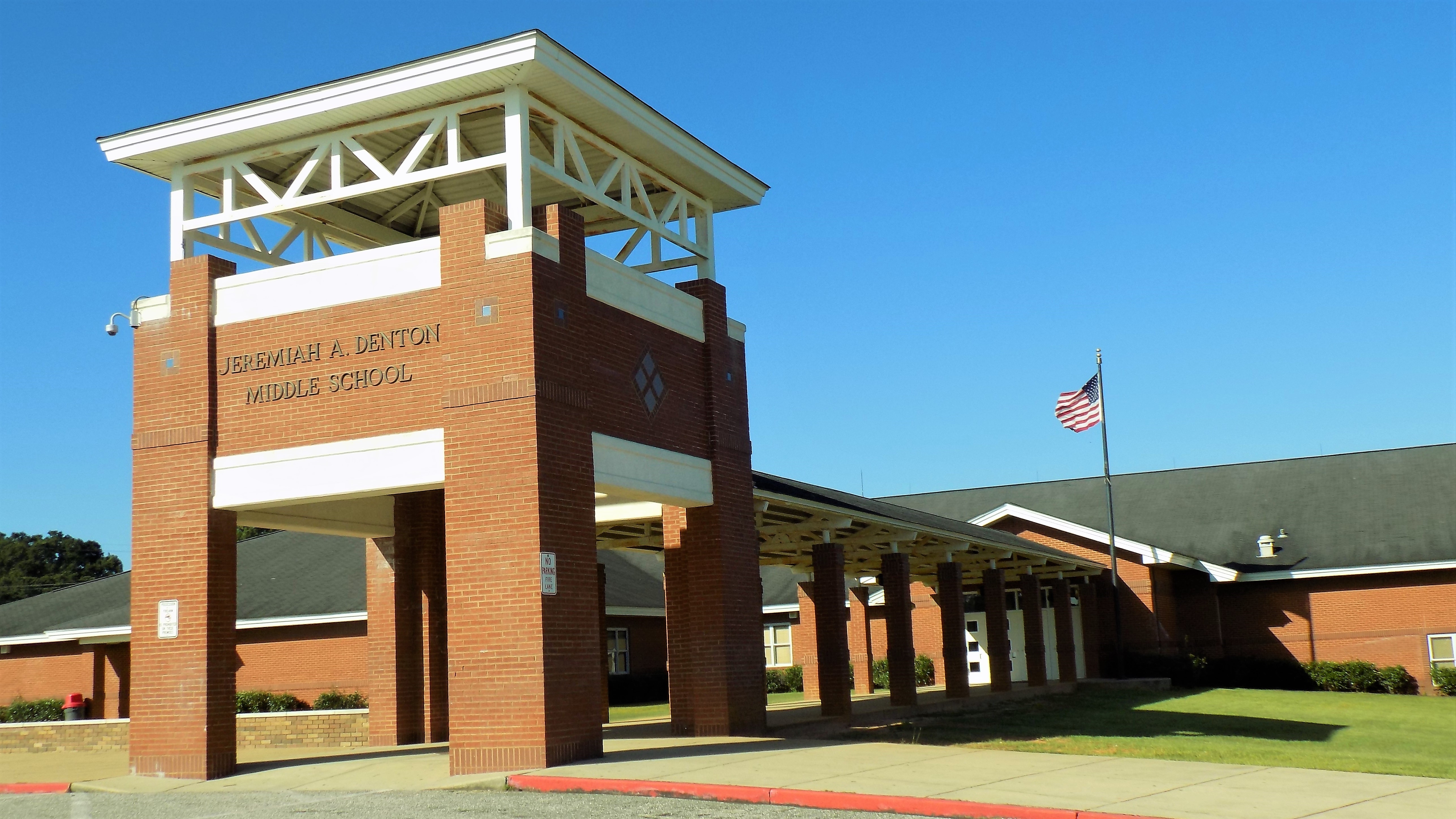 The mission of Denton Magnet School of Technology is to cultivate curiosity and prepare students to thrive as productive citizens in an evolving, technology-driven, global society.


As a school of choice, the vision for Denton Magnet School of Technology is to
develop students from across the district who are goal-oriented, problem-solving, and innovative.
help students become adaptable citizens who embrace diversity, act responsibly, and successfully contribute to our local community and society as a whole.
offer an inventive and rigorous approach to instruction that respects students' diverse learning styles.
administer an advanced, accelerated curriculum that provides students with opportunities to develop higher-order thinking skills.
emphasize student-centered instruction through the use of digital tools and a highly rigorous STEM elective program.
Uniform Information: Announcement from Zoghby's
The early shopping 10% discount period will be from May 15 to June 15. We will be open in-store by May 15. We will still process layaways and operate as we always have for early shopping. Customers will have the option to shop online during the same time period and receive the 10% discount. We will also offer free shipping during this time if the customer spends over $100.  
Our store hours, starting May 15, will be the same as normal. Our website has these hours posted. 
For people shopping in-store, we will follow all guidelines set by the state and local governments. This includes the following:
·  Adhering to strict 6 foot social distancing guidelines
·  Minimizing capacity to meet standards
·  Recommending customers wear masks in-store
·  Providing hand sanitizer stations to customers
·  Cleaning common areas throughout the day
Summer Reading Information
Keep up with the latest information about summer reading (including videos that will help you complete the assignments) by signing up for our Remind: dmst2020 and Google Classroom: vbfvqka. When you join the class on Google Classroom, students MUST use their MCPSS email address.