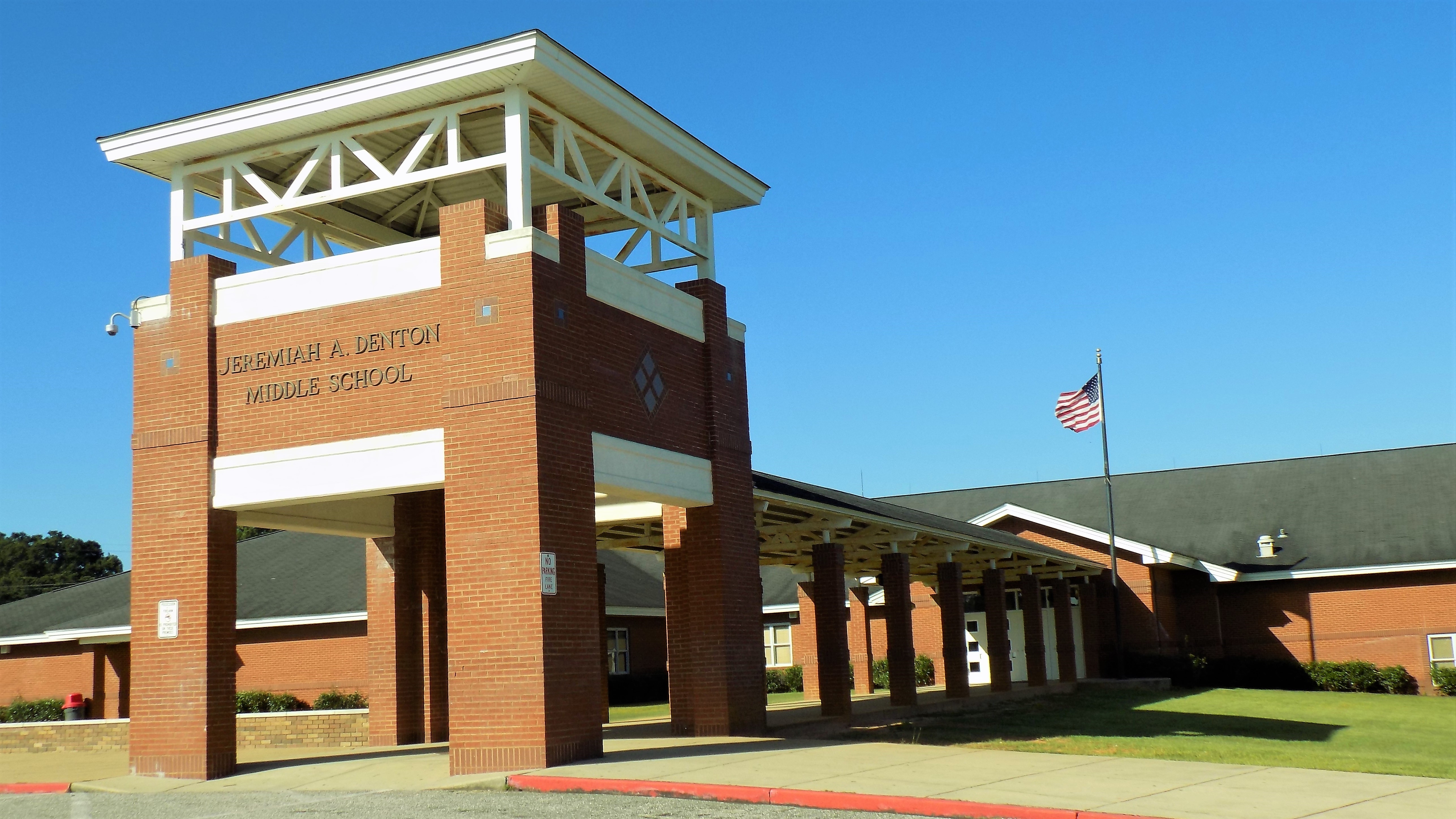 The mission of Denton Magnet School of Technology is to cultivate curiosity and prepare students to thrive as productive citizens in an evolving, technology-driven, global society.

As a school of choice, the vision for Denton Magnet School of Technology is to
develop students from across the district who are goal-oriented, problem-solving, and innovative.
help students become adaptable citizens who embrace diversity, act responsibly, and successfully contribute to our local community and society as a whole.
offer an inventive and rigorous approach to instruction that respects students' diverse learning styles.
administer an advanced, accelerated curriculum that provides students with opportunities to develop higher-order thinking skills.
emphasize student-centered instruction through the use of digital tools and a highly rigorous STEM elective program.
"Are you interested in trying out for the 2021-2022 Denton Magnet cheerleading squad? Try outs will be held after school on Tuesday, Wednesday, and Thursday next week(May 18-20). Here is the code for the Schoology course page - 3XPT-6FX4-BXS7H. Make sure to watch the videos under the course material page titled "Cheerleading Try Out Videos" to be prepared for the try outs. All students trying out will need to be able to demonstrate the cheer, the dance, and at least one of the jumps (hurdler, pike, or toe touch). Students will need to have physicals and all necessary paperwork completed before coming to the try outs next Tuesday. Fittings for uniforms will be on Tuesday, May the 25th. Please email Ms. Wood at kwood@mcpss.com with any questions. "
Students will be dismissed 3 hours earlier than usual for the last day of school this year. The last day of school is Wednesday, May 26.
Summer Reading Assignments
Dragonflymax Athletic Eligibility!
Update for DMST Athletics:
Superintendent Threadgill requested a return to play plan for every school within our system at the beginning of June. We submitted our plan on June 4th. High school plans were reviewed first and they were opened on June 8th. The middle schools remained closed this summer. Last week, per Superintendent Threadgill, all MCPSS middle school athletics have been postponed. We do not have any answers or directives as of today if or when activities will resume. We would like to complete all paperwork, so if and when we are approved, we can move forward ASAP. Therefore, we are asking that if you have a student in 7th or 8th grade interested in any DMST athletic program for the upcoming school year, please visit www.dragonflymax.com and complete your student's paperwork. We will place the details and procedures on our website titled Dragonflymax Athletic Eligibility! All paperwork must be completed before a student/athlete will be allowed to return. It is imperative that we get this process completed. Our coaches have been working, training and preparing for a successful return to play! We appreciate your patience and will be posting updates as they change frequently and almost day to day.
Dragonflymax Athletic Eligibility!
Use the handout to complete the registration process and paperwork for your athlete. The school code is: 8JQT5N. Students and parents will have to have different account logins in order to complete the digitally signed forms. Per the AHSAA, all physicals will need to be updated by a physician for the 2020-21 school year. If you have any questions or concerns please email Coach Hollis at bhollis@mcpss.com.